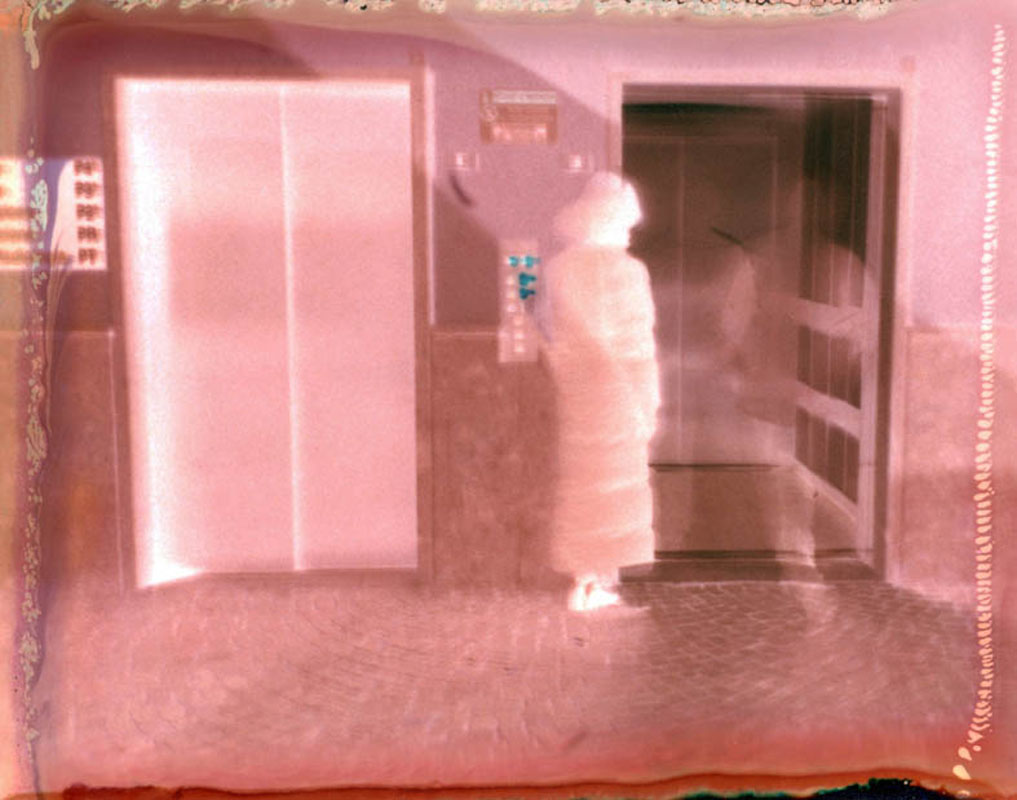 Metropolitan Dream is an action "intermingling" photography and writing, putting in touch two expressive fields and making them focus on a common narrative tension. Images and words intersect in a strange dialogical tangle, looking like both a "cut and thrust" and a conversation developing on parallel tracks. Metropolitan Dream is also a project which feeds on a restless dynamism and on a tireless wish to "wander about" in the fields of narration. It is sometimes the lens which seems to show the direction and carry words away with it. In other moments it is the word that seems to investigate and show the image the way to go.
Almost always the visual and verbal dimensions seem to venture in order to avoid inactivity and to consider stagnation as the worst of evils. Photographs and texts move at high speed.
Images seem to lose their shapes owing to this swift performance, while words absorb the quickness and hold it. Because of the abnormal suggestion photographs are pervaded with and the sense of uncertainty they convey, works and texts by Francesco Corbetta exactly recall a dream...a
"Metropolitan Dream".
"Metropolitan Dream" was exhibited and is part of the collection-archives of the Centro Italiano della Fotografia d'Autore (Italian Centre of Photography by Authors).
Roberto Borghi